All Japan Budō Association – 全日本武道協会 NPO® is a international Budo association established to facilitate the needs of international Budoka looking for avoluntary, non-govemmental, non-political and non-profit organization with the goals of continuing their educationand training independently through Japan.
The Administrative office is located in Serbia (due to the locationof the Acting President) with the Hombu dojo in Japan.
As an international certification headquarters for the Japanese martial arts, AJBA recommends meritorious, qualified and accredited individuals for lateral grade or promotion bygranting grades, awards and titles through validated testing, training and evaluation.
All certificates come from Japan.


Protection of Japanese Budo heritage and promotion through international association of organizations dealing with Japanese martial arts and Japanese culture
We are trying to show respect to all our members and masters. All our masters have opportunity to be licensed and certified by our Shuseki Shihankai
based in Japan and
leaded by
Dipl. Ing. Hideharu Ishii SoShihan and
Prof. Mladen Burazerović Shihan
Our professional masters, instructors and professors try to give their maximum in education children all over the World.
With kids always qualified instructors should work.
Be qualified and Educated in Budo

We encourage our instructors to continuously educate and to be Faculty-college-educated in the field of sport and physical education.
Be professional in Budo

PROTECT OF CULTURE AND TRADITION OF SAMURAI
AJBA will do the best in professional work to protect and share the Japanese culture and Samurai tradition.

Old way on modern approach is our goal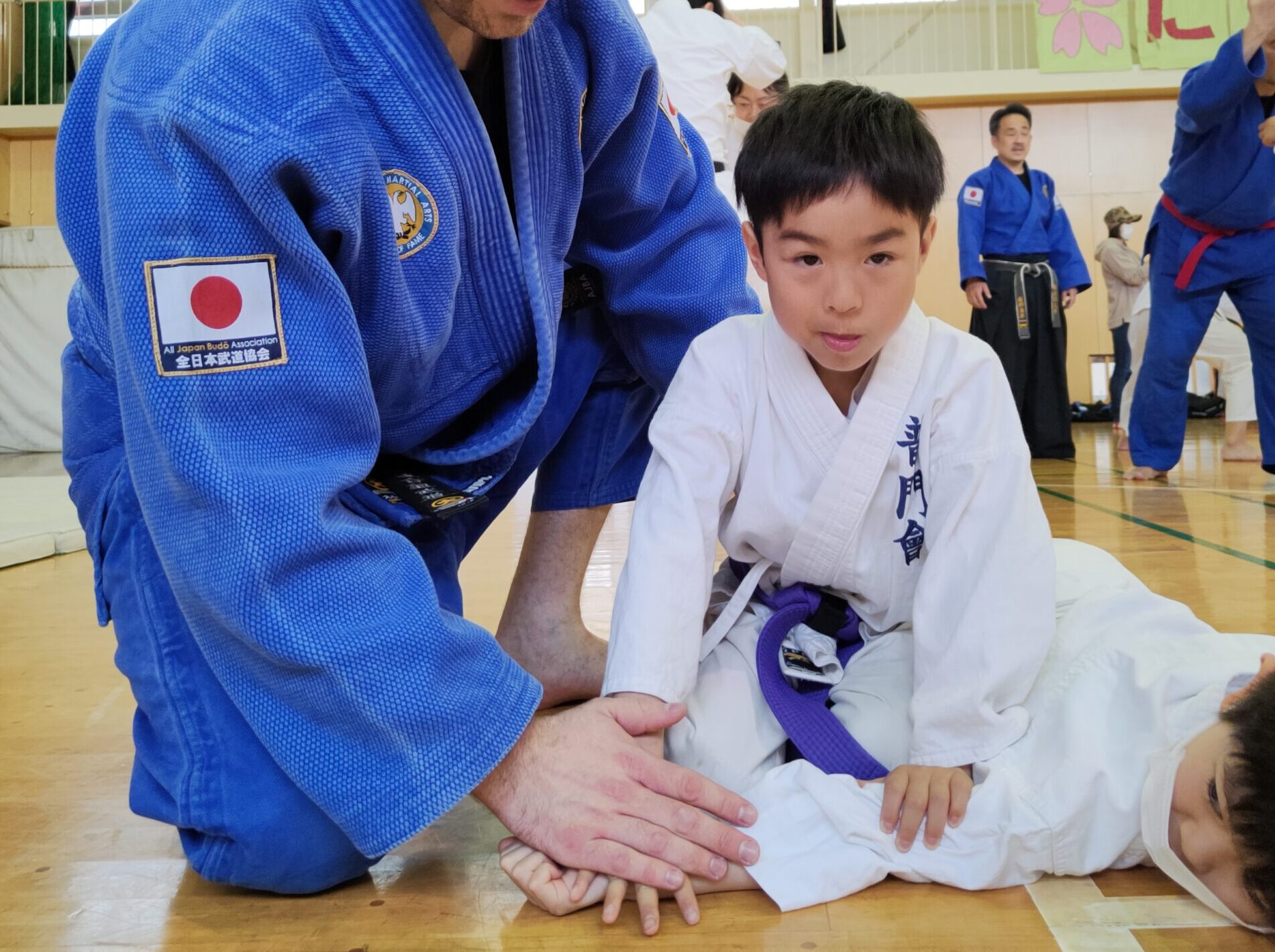 Our professors and instructors give their maximum in working with children and their education
Creating quality generations of children
Our main focus is not on getting medals or the trophy
International communication
We are working on connecting our members internationally
We try to provide them with protection from many negative influences of today and to provide them with quality psychophysical training in the spirit of Budo arts.
We use our worldwide seminars to conduct certification of our outstanding members
All our documents are from Japan and all documents have several levels of protection against forgery
This type of promotion gives our members maximum respect and honor
AJBA will always show maximum respect for all members who dedicate their lives to Budo and the development of the organization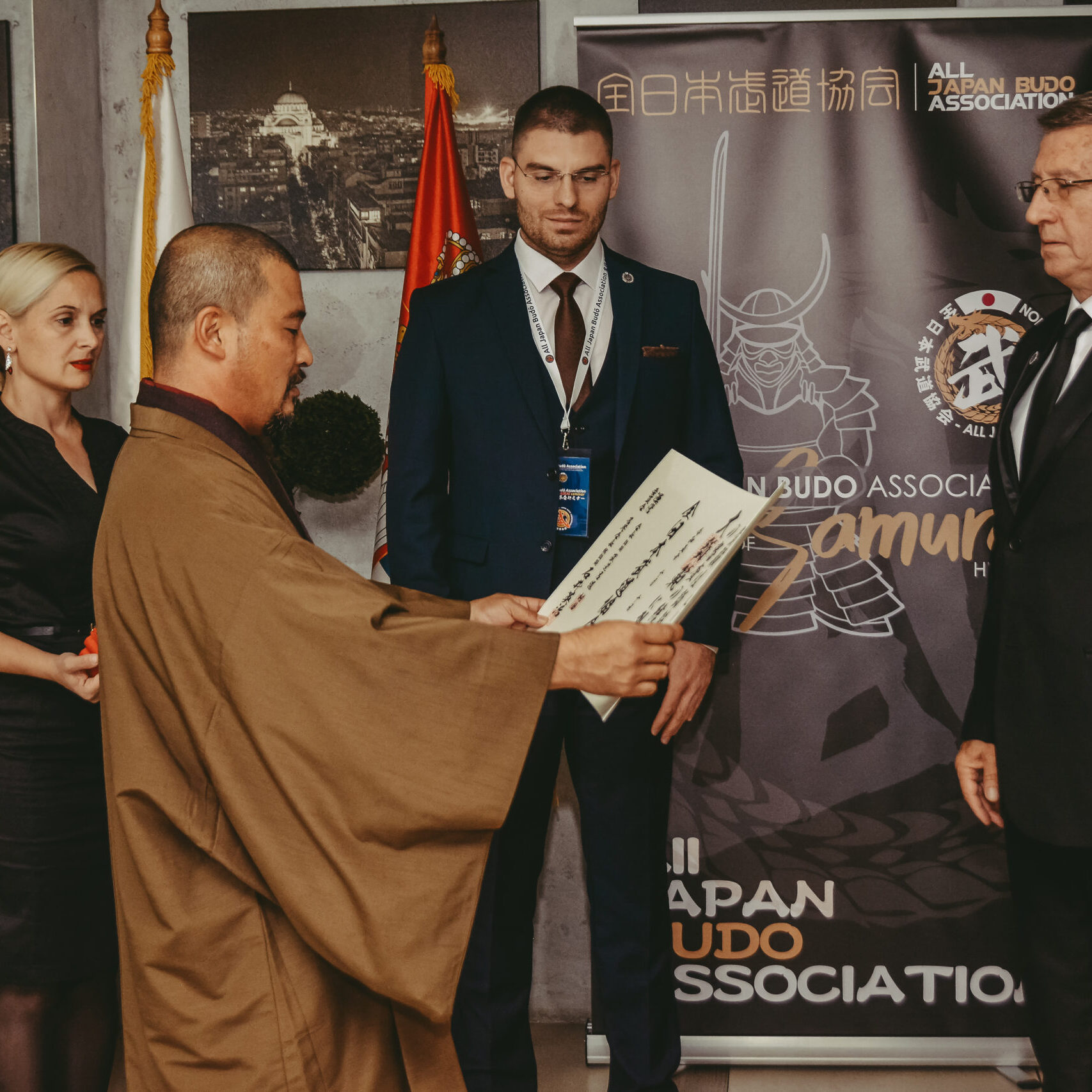 what our prominent members think about our organization
As the President of AJBA, I was given a very important task and responsibility to lead a very promising and high-quality organization whose mission is the promotion of Japanese culture and samurai martial heritage.
Equality of all members and mutual respect is our primary goal.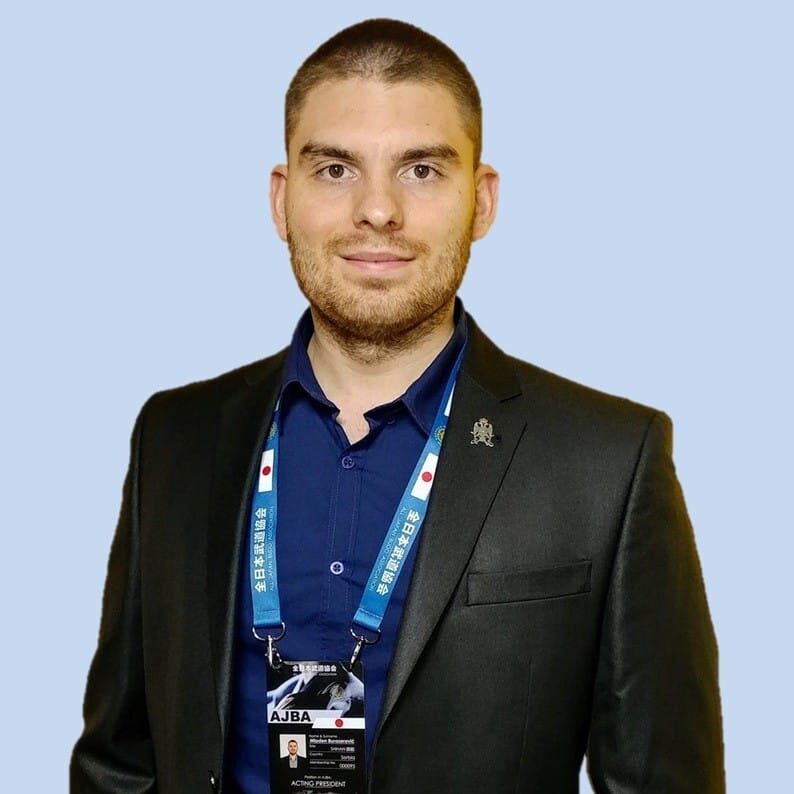 Prof. dr Mladen Burazerovic Shihan
The most important thing for our AJBA is to foster cooperation and friedships to the whole world.
Because of that, it's the most important to keep learning regularly while interucting with true martial artists in the surrounding area and in the SNS (Simulated Network Simulation) beyond the martial arts you have studied.
And, I hope we can achieve a world of peace and mutual acceptance.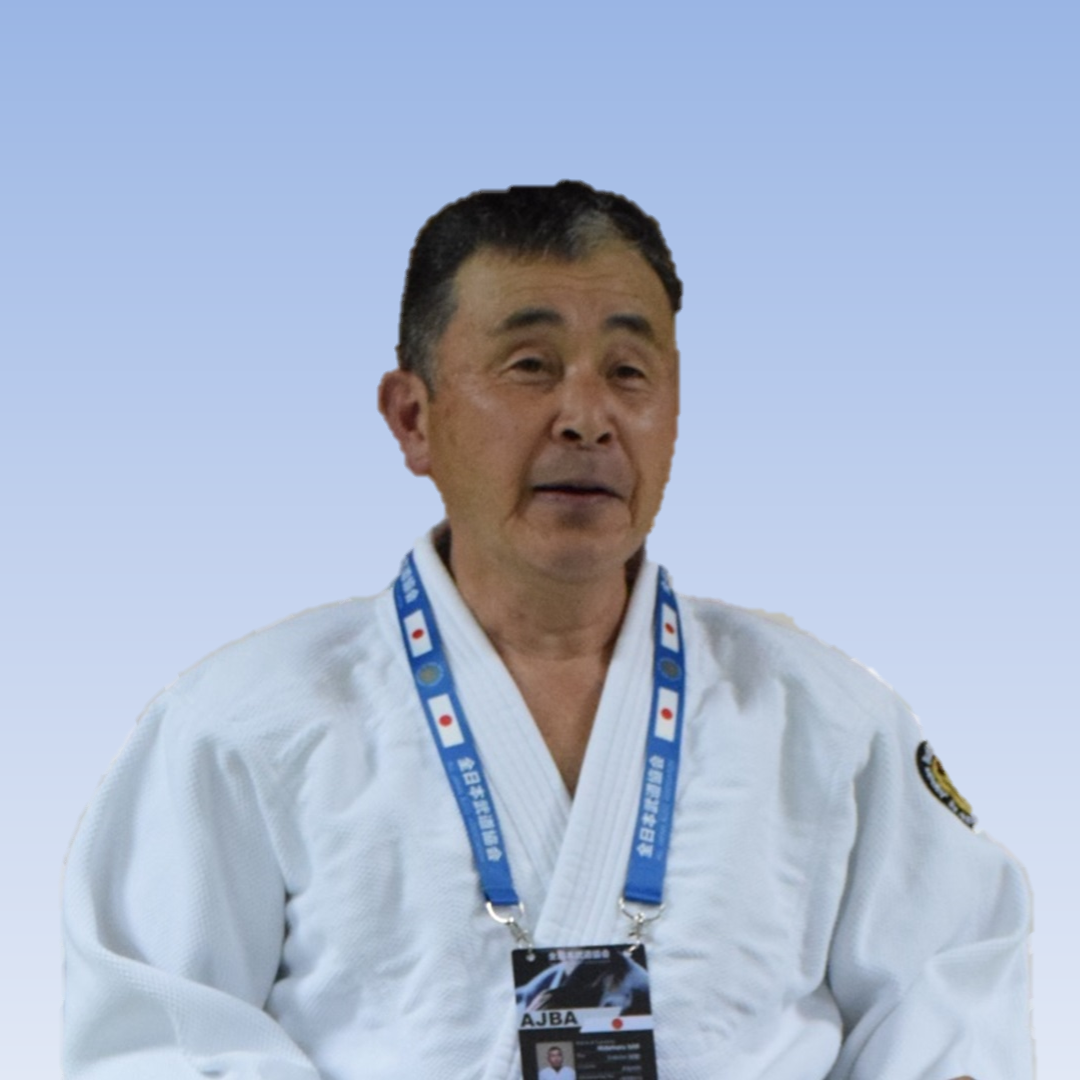 Prof. Hideharu Ishii DaiShihan
After many years of training in Japanese Budo it is an honor to support this great association. It's high standards and it's development of promoting quality in Japanese Budo, cultural heritage and friendship around the world is outstanding.
It's great leadership around the world and Japan is exceptional.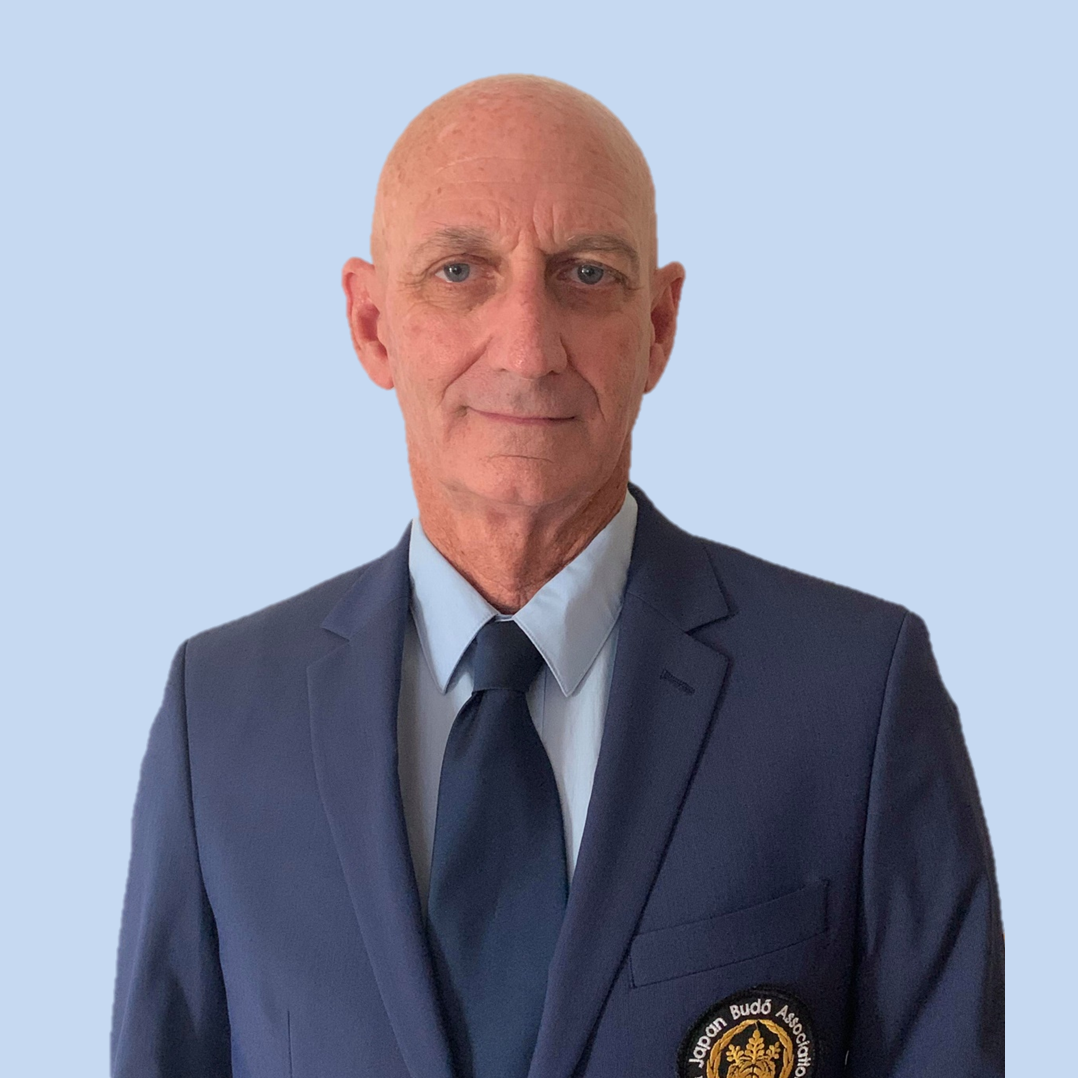 Prof. dr Brett Mayfield DaiShihan
AJBA Honorary Vice-President
An organization where everyone is welcome who chooses Budo and quality and spiritual formation.
An organization where I feel happy.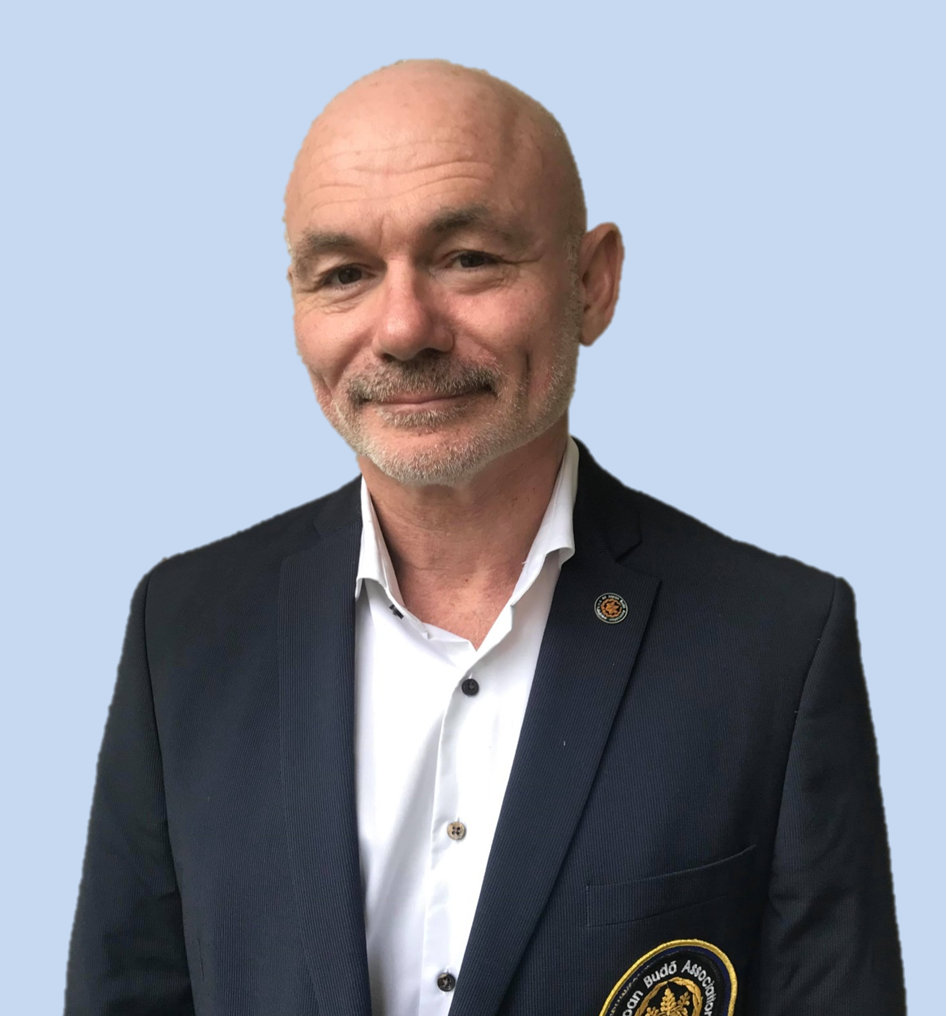 AJBA Honorary Vice-President
The AJBA is a valuable resource to expose the new generation of martial artists to the teachings of the past.
As an AJBA member, I feel honored to serve as a link between these generational worlds. I trully believe that AJBA will assist in preserving the cultural traditions of Budo for the future generations – and, I feel that is my mission as well.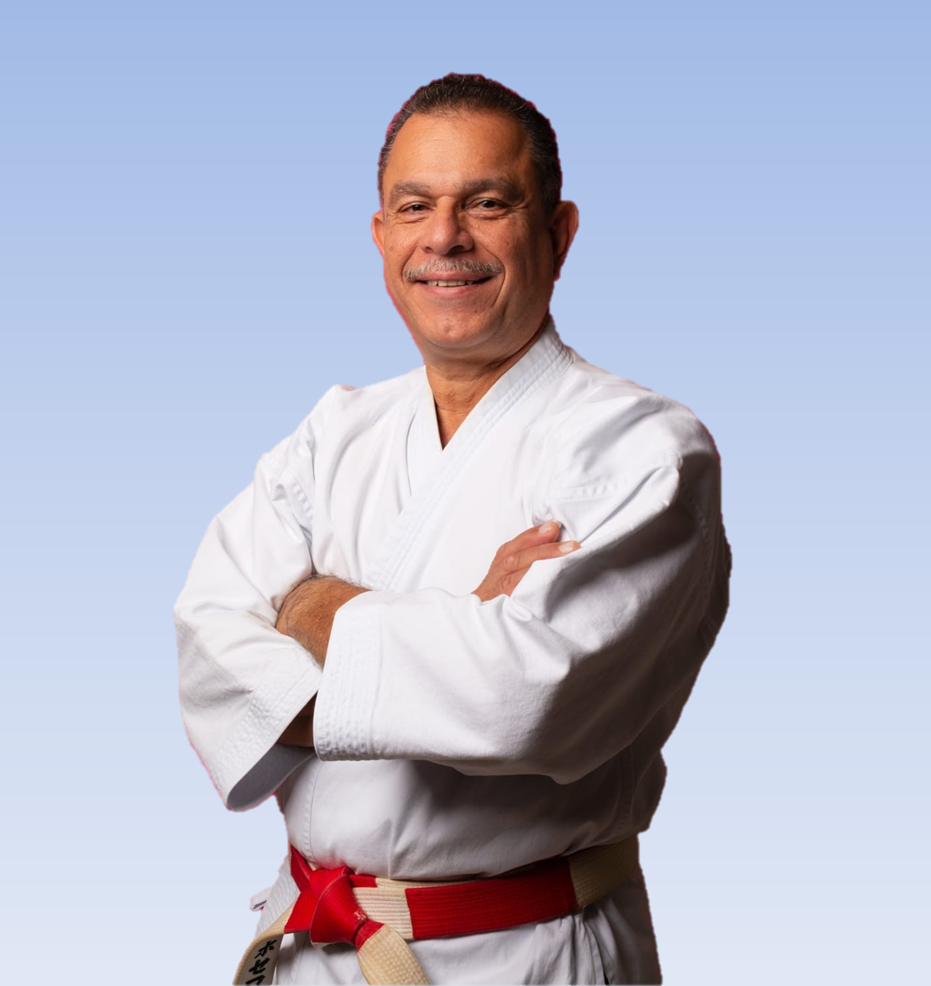 I have the pleasure and honor of being part of AJBA. In addition to Prof.Mladen, Prof. Ishii and Prof. Brett and all the masters of the group.
The pleasure of collaborating and exchanging martial technical knowledge is priceless. We will continue to carry forward the Martial work undertaken together.
Our motto is to keep learning.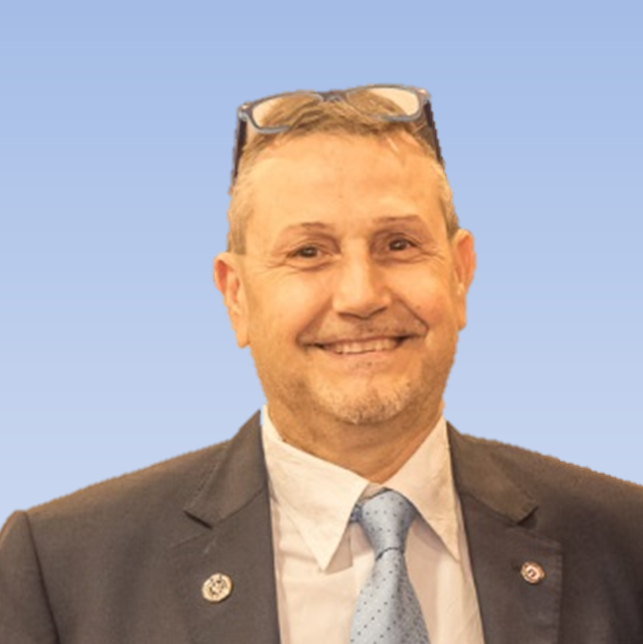 Prof. dr Giampaolo Antonini
AJBA Representative for Italy
Join us!
BE PART OF OUR FAMILY
write us or contact us on our social media